We're Here Anywhere, Anytime
Keeping your employees connected to improving their physical health from home, work or on the go.
"The ATI app has your appointment and exercise treatment instructions. Makes it very convenient. Especially, the exercise how to instructions."
- Android App User
Image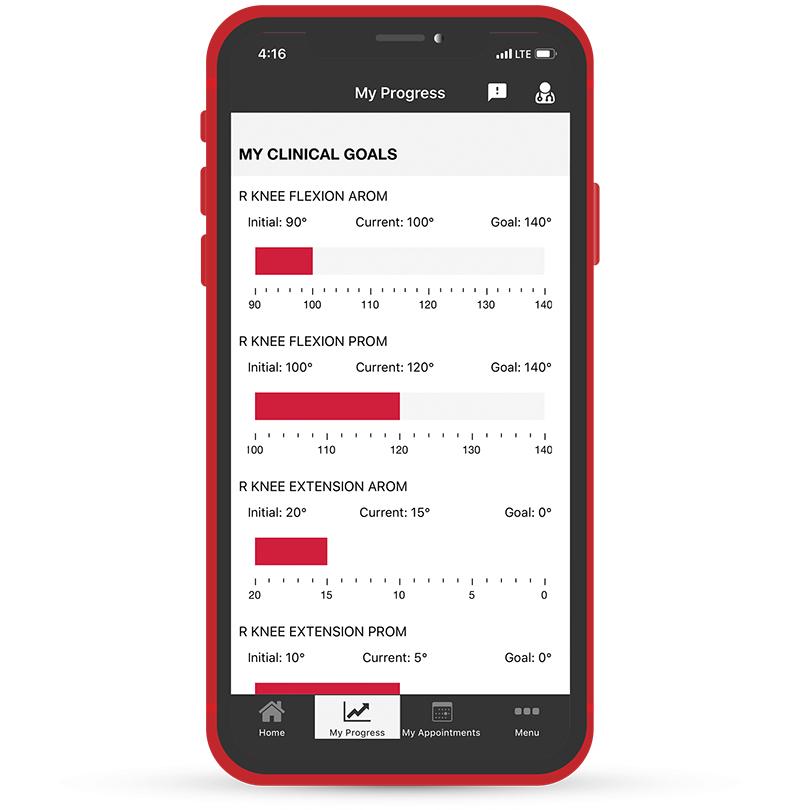 Track Clinical Progress
During your employee's treatment program, they will have access to see their clinical progress and personal treatment goals to engage in meaningful conversations with their physical therapist on how to improve their physical health.
Image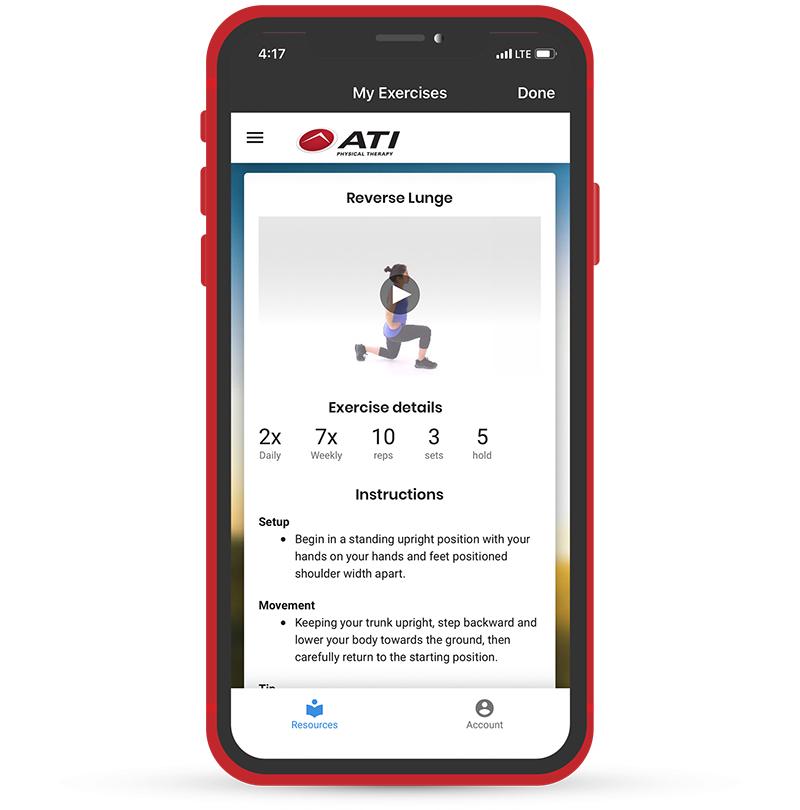 Access Home Exercises
After your employee's first visit, they will have access to personalized home exercises and videos to complete when it's convenient for them.
Image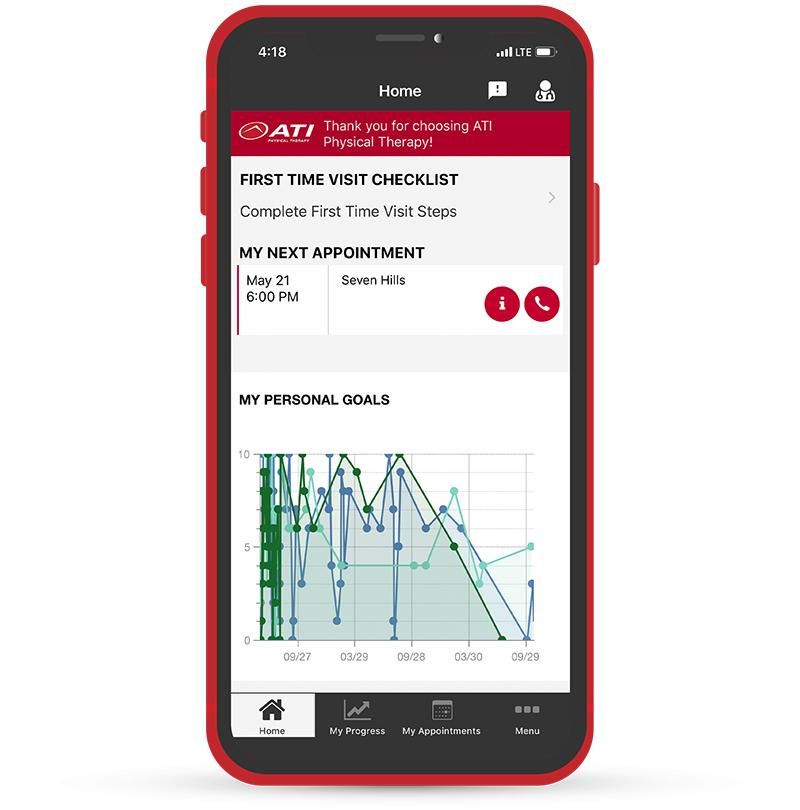 Sync Appointments
We make it easy for your employees to keep track of their visits by syncing scheduled appointments directly to their phone's calendar. 
Download
Employees can download the ATIpt mobile app from the iOS App Store or Google Play
Activate
Employees provide their mobile number or email to receive an activation code
Log In
Employees can now track progress, access home exercises and sync appointments